Look X-Track MTB Clipless Pedals
FREE SHIPPING on orders over €20
Next day delivery in Ireland
FEEL THE NEW X-PERIENCE
The new mountain-bike pedal is constructed around a heavy-duty mechanism,  resistant to the negative effects of coming into contact with various external factors (rocks, roots, mud…), and provides consistent and reliable performance over time. Its spindle, equipped with a double weather-resistant seal and has been improved to withstand even the worst conditions you may encounter during your rides.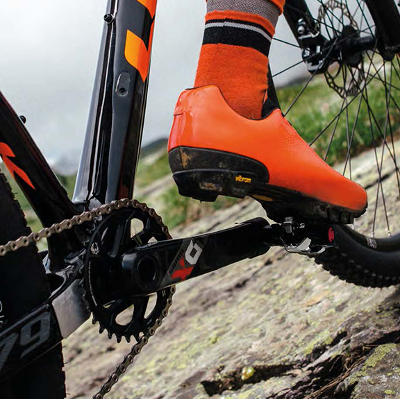 THE BEST POWER TO WEIGHT RATIO
All the energy you produce is transferred to your MTB through your pedals. Their role, is therefore, crucial.
LOOK's objective in this new undertaking was to find solutions that would enable the most efficient transfer of rider power possible. That is why LOOK has chosen to place the weight/contact surface ratio as the primary factor when defining the product.
Generally speaking, the greater the contact surface, the more efficiently energy is transferred. On the other hand, the greater the contact surface, the more the pedal will weigh.
The challenge faced by our engineers was therefore, to identify the zones that are useful for energy transmission and then optimize the pedal design in order to limit any that are unused. This task allowed LOOK to engineer a pedal with the best weight / contact surface ratio on the market.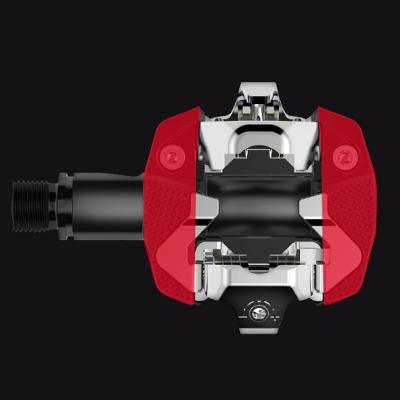 LATERAL CONTACT SUPPORT
Lateral contact support guides your foot in finding your pedal and provides you a point of contact even if you have not yet engaged the cleat. This wide contact area prevents your foot from sliding on the pedal body and offers consistent and reassuring support.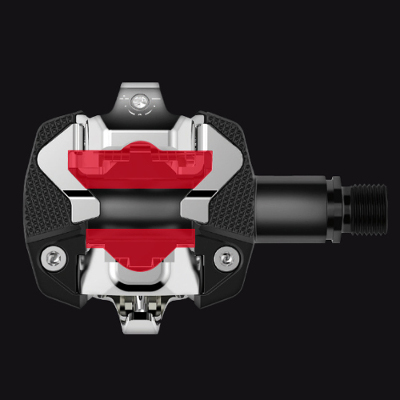 MECHANISM GEOMETRY
The mechanism works regardless of external conditions (in the mud, forces are significantly different from those encountered when dry), more space allows for the shedding of various foreign matter (mud, sand…). These zones give the user a constant and stable feeling of being securely clip-ped in, in all conditions.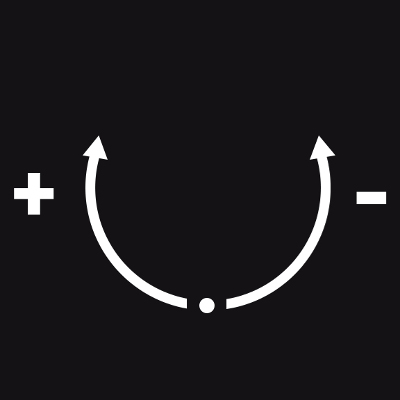 ADJUSTABLE TENSION
An adjustable tension screw al-lows you to fine-tune the entry/release resistance to your perso-nal skill level.
Specification
USE: XC Competition and Leisure
TENSION: 6 to 14
BODY: ALUMINIUM
SPINDLE: CHROMOLY +
PLATFORM MATERIAL: CHROMOLY
PLATFORM AREA: 350 mm²
PLATFORM WIDTH: 57 mm
STACK HEIGHT + CLEATS: 16,8 mm ( 10,7 + 6,1 mm )
WEIGHT PEDAL: 195 g
WEIGHT PAIR + CLEATS: 494 g
SHIPPING
Ireland and UK
Free delivery (minimum order €20) in the Republic of Ireland, UK and Northern Ireland for all orders placed on our website.
Exceptions to the above rule are heavy goods, weighing 20kg or above. The shipping cost for heavy goods is €20.
All orders are processed, packaged and shipped the same day (on orders received before 3pm). Once goods have been shipped, the customer will receive an email with a tracking number.
Next day delivery within Ireland. U.K. delivery times will vary.
If your order is out of stock we will contact you immediately with an expected delivery date.
European and Worldwide
We offer worldwide shipping. The cost of shipping depends on the destination and weight of goods.
Please contact us for a quote on shipping costs to your destination.
Bike Shipping
Bikes are inspected by our trained bicycle mechanics to ensure that all parts are correct and functional before delivery.
RETURNS
Click here to view our returns policy.