Challenge Latex Tubes
FREE SHIPPING on orders over €20
Next day delivery in Ireland
Lighter, softer, more supple
(#)
The lighter, softer, more supple tube reduces rolling resistance and improves comfort, traction and cornering. This is because latex extends and expands 7 to 8 times its original size, whereas butyl only about 1.5 times, which means latex is much, much more flexible, guaranteeing more speed, improving rolling resistance and comfort than a standard butyl tube.

Latex inner tubes also weigh less than standard butyl tubes so can help save weight.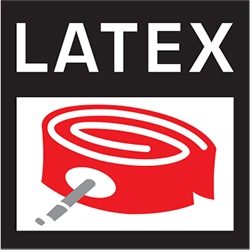 They also increase puncture protection; the latex stretches and deforms around the body which is trying to penetrate the tube instead of, like the stiffer butyl, trying to resist the body and shortly after, being punctured through with a big blow.
The highly elastic latex material is extremely more difficult to puncture and in the unlikely case that it is, the air will anyhow come out very slowly, because the elastic latex, punctured at that point, will move slightly and still stick and conform to the object so not leaving a big tear and gaping hole. The slight leaking of air in that point means that if you are riding and have no spare, you may still be able to ride most of the way back while it very, very slowly looses air, but you won't be stranded somewhere out there with a sudden flat!
Key advantages of latex inner tubes
(#)
The only Seamless 'one-piece' latex inner tube on the market
Seamless & smooth, no bumps at the valve,
No "out of round, unbalanced" wheel
Improves rolling resistance and comfort
Strong and extremely elastic, thus very reliable
Improves resistance to punctures
Is lighter weight than standard butyl and some superlight butyl tubes
Has a two-piece removable valve core for valve extender use
Two sizes: for Road/wider Road 19-28mm and for wider Road/Adventure 29-38mm
By far the cheapest way of improving the performance and overall feel of your bike!
SHIPPING
Ireland and UK
Free delivery (minimum order €20) in the Republic of Ireland, UK and Northern Ireland for all orders placed on our website.
Exceptions to the above rule are heavy goods, weighing 20kg or above. The shipping cost for heavy goods is €20.
All orders are processed, packaged and shipped the same day (on orders received before 3pm). Once goods have been shipped, the customer will receive an email with a tracking number.
Next day delivery within Ireland. U.K. delivery times will vary.
If your order is out of stock we will contact you immediately with an expected delivery date.
European and Worldwide
We offer worldwide shipping. The cost of shipping depends on the destination and weight of goods.
Please contact us for a quote on shipping costs to your destination.
Bike Shipping
Bikes are inspected by our trained bicycle mechanics to ensure that all parts are correct and functional before delivery.
RETURNS
Click here to view our returns policy.